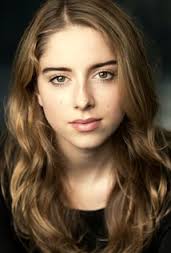 Grace Cassidy
(born
24th March
1993
) is an English actress.
Cassidy's most notable role so far is that of Rachel Towers in BBC children's drama Grange Hill, but she has had a number of smaller roles in some of the biggest television series of the past few years, including The Street, The Chase and Marian, Again. Cassidy also had a guest spot in Casualty spin-off drama Casualty 1909 appearing alongside her real-life brother Mossie Cassidy in his first TV role.
Cassidy joined Emmerdale in early 2009 as Hannah Barton, with her first appearance in the soap being 17th July 2009.
Ad blocker interference detected!
Wikia is a free-to-use site that makes money from advertising. We have a modified experience for viewers using ad blockers

Wikia is not accessible if you've made further modifications. Remove the custom ad blocker rule(s) and the page will load as expected.