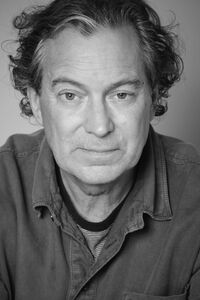 John Middleton
(born
7th September
1953
in Bradford, Yorkshire) is an English actor well known for his part in ITV's Emmerdale as Reverend
Ashley Thomas
. He has also appeared in many other TV programmes, most notably as John Hargreaves in Coronation Street, the man who knocked down and killed Lisa Duckworth and another role in Emmerdale, that of PC John Jarvis at the time of the Post Office raid in 1994.
He is married to his childhood sweetheart Christine and they have two sons, George and Jack. His birth name is John Cooper.
He plays cricket for the Emmerdale team and also the celebrity team, The Bunburys. He is also a long time supporter and member of the Labour Party.