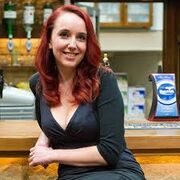 Kate Oates
was the producer of
Emmerdale
between
April 2013
and
May 2016
, and former producer of BBC Radio 4's 'The Archers'.
Kate Joined Emmerdale as a storyliner before moving up the ranks to become story editor. A move to fellow ITV soap, 'Coronation Street' beckoned here Kate was the programmes assistant producer.
In October 2012 it was announced that Kate was to become Emmerdale's new series producer. Her episodes debuted in April 2013. In September 2015 it was announced that Kate would become producer of Coronation Street and Iain MacLeod would take over Kate's role as producer.
Ad blocker interference detected!
Wikia is a free-to-use site that makes money from advertising. We have a modified experience for viewers using ad blockers

Wikia is not accessible if you've made further modifications. Remove the custom ad blocker rule(s) and the page will load as expected.