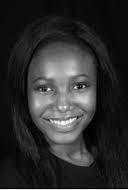 Tendai Rinomhota
is an actress in
Emmerdale
currently playing
Dom Andrews
' daughter,
Gemma Andrews
. She was born in Leeds and attended talbot primary School. She currently attends Roundhay High School.
Before receiving the role of Gemma, she played the character of orphan May Brown in the West Yorkshire Playhouse's version of Annie.
Ad blocker interference detected!
Wikia is a free-to-use site that makes money from advertising. We have a modified experience for viewers using ad blockers

Wikia is not accessible if you've made further modifications. Remove the custom ad blocker rule(s) and the page will load as expected.