The Grange is a Bed & Breakfast located on Main Street in Emmerdale. It is currently owned by Eric Pollard and Diane Sugden. It has been previously owned by Alan Turner, Val Pollard, Carol Wareing, Louise Appleton and Terry Woods.
In 2006, Adam Forsythe murdered Terence Turner in the B&B.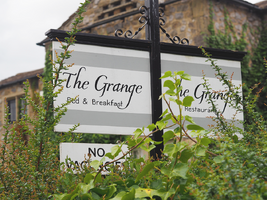 Ad blocker interference detected!
Wikia is a free-to-use site that makes money from advertising. We have a modified experience for viewers using ad blockers

Wikia is not accessible if you've made further modifications. Remove the custom ad blocker rule(s) and the page will load as expected.