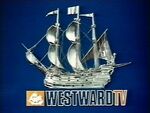 Westward Television was the ITV station for the South West region of England and began transmission on Saturday 29th April 1961.
After years of disputes with the IBA, many caused by the company's pugnacious and argumentative chairman Peter Cadbury, Westward lost its franchise in the reshuffle of 1980 and officially ceased broadcasting on 31st December 1981. Westward were succeeded in the region by Television South West.
External links
Edit
Ad blocker interference detected!
Wikia is a free-to-use site that makes money from advertising. We have a modified experience for viewers using ad blockers

Wikia is not accessible if you've made further modifications. Remove the custom ad blocker rule(s) and the page will load as expected.